Invisalign® in White Bear Lake, MN
---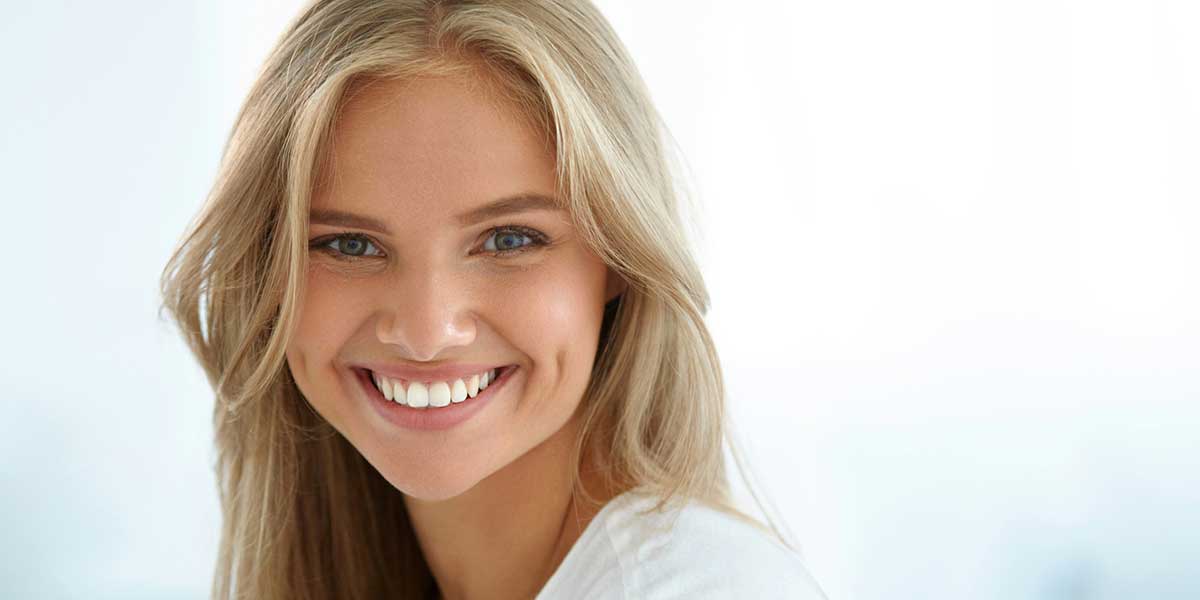 ---
Invisalign® offers a comfortable and affordable orthodontic solution without the look and feel of traditional metal braces. Utilizing clear aligners that are created with specialized features that will straighten your smile more comfortably and conveniently that other orthodontic treatments. The best part about the whole process is that most people won't even know that you are straightening your teeth.
---
Why Choose Invisalign®?
---
Virtually Invisible

Invisalign® clear aligners are virtually invisible, so no one will know that you know you are transforming your smile.

Comfortable and Convenient

Invisalign® removable aligners are created using SmartTrack® material that provides a comfortable yet effective fit that allows you to continue your daily routines without any inconvenience.

Expedited Treatment

With frequent changing of your Invisalign® aligners, you may achieve your orthodontic goals even quicker than with traditional braces.

More Effective Treatment, Proven Results

Invisalign® can be used to treat a variety of orthodontic issues such as cross bites, crowding, open bites, gapped teeth, overbites, and underbites. Invisalign®'s SmartTrack® material and SmartForce® features have been proven to enhance the orthodontic movement provided by Invisalign® clear aligners.
---
Invisalign® Treatment Process
---
Scan Your Smile

First, we will create an accurate 3D digital impression of your smile using our iTero® digital scanner.

Create a Treatment Plan

Using Invisalign®'s ClinCheck® software, we will work to create a plan for the transformation of your smile.

Preview your Smile

We can even show you the shifting of your smile from beginning to end, even before treatment has begun.

Create the Aligners

Once your digital plan is finalized, your custom aligners are made using our state-of-the-art printing process.

Wear Your Aligners

Wear your Invisalign® clear aligners 20 to 22 hours a day for the best results, and take them out only to eat, brush, and floss. While wearing your aligners as prescribed, your teeth will gradually and gently shift into alignment.
---

---

---
Frequently Asked Questions About Invisalign
---
How much does it cost to get Invisalign in White Bear Lake, MN?
---
The cost of Invisalign starts at $3000 and can go up to $7000, depending on the length of your treatment and the number of aligners needed to straighten your teeth and correct your bite. We'll provide you with an estimate during your complimentary consultation.
---
Is Invisalign cheaper than braces?
---
Invisalign is typically less expensive than clear (ceramic) braces and lingual braces (braces that are placed on the backs of the teeth), but comparable to or more expensive than traditional metal braces. Again, this depends on the extent and complexity of treatment needed.
---
Which is better, braces or Invisalign?
---
There's no one-size-fits-all answer to this question. For some patients, Invisalign simply isn't an option because their orthodontic case is too complex. If Invisalign is an option for you and you're choosing between that and braces, you can feel confident knowing that both will help you achieve a beautiful smile. Determining which is better for you comes down to your lifestyle and personal preferences.
---
Do you wear Invisalign all day?
---
Yes, Invisalign aligners only work when you're wearing them, so it's important to wear them all day. Invisalign recommends 20 to 22 hours, but if you're not brushing your teeth or eating, you should have your aligners in.
---
Is Invisalign good for older adults?
---
Yes, Invisalign is an excellent treatment option for older adults. There's no upper age limit for Invisalign—if you've always wanted to correct your bite or straighten crooked teeth, Invisalign is a potential solution for you!