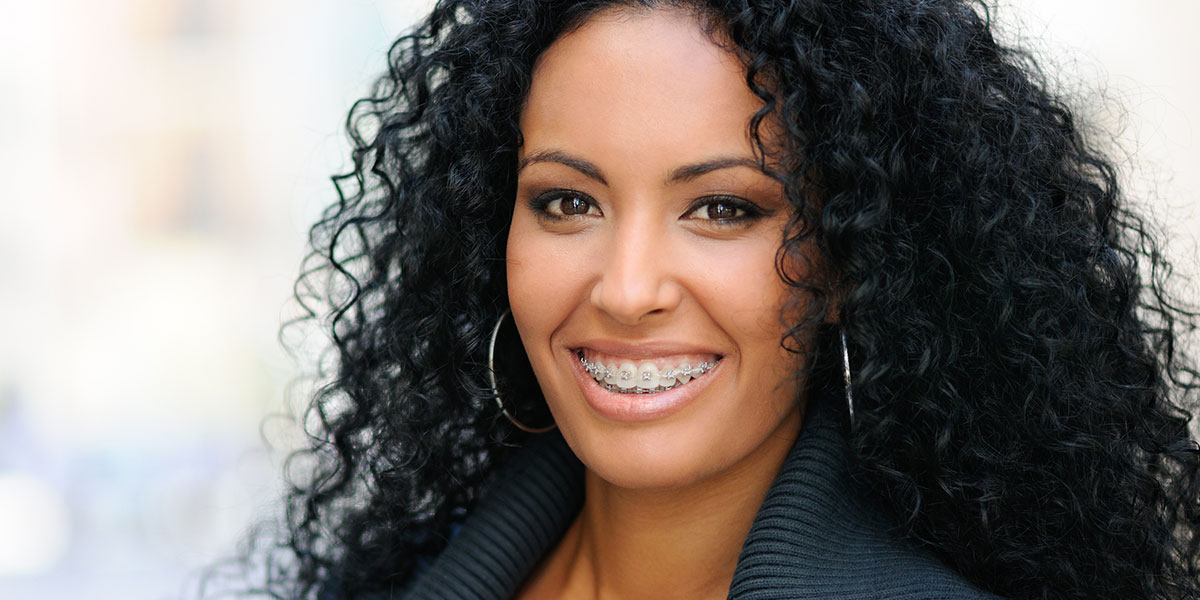 ---
Signature Orthodontics provides adult braces in White Bear Lake, MN. Call 651-426-9986 to learn more and schedule your appointment.
Have you spent your whole life wishing you had straighter teeth? Did you have braces as a teenager, but your teeth have since shifted? Have you been told that your headaches and jaw pain are due to a misalignment in your bite? There are many reasons that adults choose to pursue orthodontic treatment and with today's advanced treatment options, more adults are getting braces than ever before. 
During your first appointment with Dr. Sydlewski, she will examine your teeth and bite, go over your dental history, and discuss adult braces and other orthodontic solutions with you. Together, you'll decide which option works best for your needs, preferences, and lifestyle. From there, we'll put together a comprehensive treatment plan and start you on the road to a beautiful smile. 
Our options for adult braces include:
---
Metal Braces
---
There are many reasons to choose metal braces, even as an adult! Today's metal braces are better than ever and they're an effective treatment option for a wide range of orthodontic issues.
---
Clear Braces
---
Clear braces are made with tooth-colored ceramic to blend in naturally with the rest of your smile. They offer the benefits of both metal braces and clear aligners, making them an excellent choice for many of our patients.
---
Invisalign
---
Although Invisalign aligners are quite different from braces, they perform most of the same functions and are a great alternative to braces for many adults. Invisalign is discreet, comfortable, and convenient.
---
---
AcceleDent
---
As a complement to your orthodontic treatment, we offer AcceleDent. This device uses SoftPulse Technology to accelerate your orthodontic treatment and minimize your time in adult braces or Invisalign.
---
Frequently Asked Questions About Adult Braces
---
How long do adults wear braces?
---
The amount of time you need to wear braces depends on your orthodontic case. Complex issues may take two to three years to correct, while patients who simply need to correct slight misalignments due to orthodontic relapse may see results in under a year.
---
Should adults get braces?
---
Absolutely! First of all, you deserve to invest in yourself and feel good about your smile. There are also many benefits of straighter teeth that go beyond a beautiful smile. It makes dental hygiene easier, it can prevent abnormal wear from your teeth not fitting together properly when you bite, and it can even relieve TMJ pain.
---
What types of braces are best for adults?
---
There's no one-size-fits-all answer to this question. The answer comes down to your orthodontic needs, your preferences, budget, and lifestyle factors. If, for example, your preference is for a discreet treatment option, Invisalign or clear braces might be right for you. On the other hand, if your orthodontic case is particularly complicated, metal braces may be the most efficient solution.
---
Can teeth be straightened at any age?
---
Yes, it's never too late to get braces. As long as your teeth and gums are healthy, you are a candidate for orthodontic treatment.
Call 651-426-9986 to schedule your appointment.
---